News
Elevate Otaki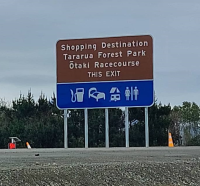 Earlier this week Elevate Ōtaki received the draft Retail Strategy from First Retail Group. Commissioned by Elevate Ōtaki, the Retail Strategy has been developed to support the success and resilience of Ōtaki's Main Highway shops, and will now be reviewed by the Elevate Ōtaki committee before the final document is released.
Elevate Ōtaki Chair Adrian Gregory stated that "An initial review of the draft strategy indicates some excellent recommendations to support the vision that survey respondents have for the area. The review by the Committee will ensure that the final strategy really captures the essence of Ōtaki and that it will benefit the town as a whole as we transition into a post PP2Ō phase."
It is expected that the final strategy document will be released in the week beginning 5th December.